ETC Corporate Travel Management Services
Travel Better, Spend Less
About ETC Travel
OUR PHILOSOPHY
Our success as a travel management company stems from adhering to a very basic principle: We think like you do. We make sure we understand your unique needs and wants so that we arrange travel from a detail-driven, commonsense-based manner that is backed up by a sophisticated understanding of the travel industry along with effective use of leading-edge technology.
Moreover, Executive Travel Consultants' professional confidence, pride in work and employee spirit makes our firm a pleasure to work with. We strive to build lasting relationships with our clients, from New York to Los Angeles, to better understand their needs both as a company and as a traveler.
Being one of the best business travel management companies helped our firm earn a well-deserved Bessie award. This award is given annually by Washington CEO magazine to the top three companies in each of four categories—large, medium, small and not-for-profit—that were nominated by peers or employees.
THE ETC DIFFERENCE
First, we use technology as an important tool rather than being subservient to it or allowing it to automate all business travel planning and management processes. By keeping the human element involved, we are able to look beyond the numbers to carefully evaluate each business travel request and then, with the help of technology, find the best rate that does not compromise travel comfort.
Second, we focus on attentive service. We do not operate like a large reservation center; rather we pride ourselves on being an extremely accessible and easy to deal withtravel management company. This is rooted in the fact that we love our jobs and are happy to assist each and every person as soon as they need our help. With our superb multi-tasking skills and efficiency, we are able to handle high volumes of reservations so seamlessly, that you may not even know all that goes into each reservation that we make.
our challenge to you
Please explore our website, and then contact us by phone or email to learn more and get moving forward with a better way to manage your travel needs.
With Executive Travel Consultants, you'll discover service that defies what you might expect from a businesstravel agency.
See what our customers are saying about our travel management company.
PARKING COUPONS for Sea-tac
Meet The Team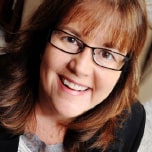 Angie
President
Angie is the president of ETC Travel and has been in the travel industry 31-years. Angie joined the ETC team in 1994 and before that worked as an Executive Travel Coordinator and Script Writer at Boeing Travel. She loves every aspect of what she does, but loves the travel benefits and meeting new people most of all. From new clients to her co-workers the amazing people in the travel industry make her love her job every day. Angie travels for different reasons and depending on the purpose of her trip her favorite destinations change. When she wants to relax, she goes to Hawaii or Mexico. Then, when she wants to go back to her roots or visit family she visits North Dakota or England. When she is not traveling, she can be found floating down the Naches River in an inner tube enjoying the sun and relaxing with friends in her spare time. She was born in North Dakota but grew up in the Northwest and currently lives near Black Diamond, WA. This year she traveled to Dubai, United Arab Emirates on an Emirates Airline familiarization trip and claimed it was an amazing experience. Just one example of her always searching for what's best for her clients and their travel needs.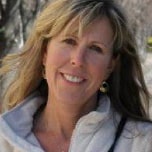 Tonya
Travel Consultant
Tonya has worked as a travel consultant since 1987 when she began her career right out of SST travel school. She grew up in Issaquah, WA and currently lives in Snohomish County. Her 28 years of experience and leadership in the industry have made her a true asset to the company. She has an outstanding capacity for trouble shooting last minute and emergency situations quickly and effectively. In her free time she enjoys camping, boating, spending time at the beach, snowmobiling, hanging out with friends and family, and traveling whenever she can find the time. Her two teenage daughters keep her busy, but she loves every moment of it. Her travels include most of the US, Canada, Mexico, Australia, South Pacific, Italy, France, Korea and the UK but her favorite place to travel is the Caribbean because the waters are so blue and the beaches are phenomenal. She has an enthusiastic personality that makes her a winner with all the customers and constantly in high demand.
Nancy
Travel Consultant
Nancy has been employed by Executive Travel Consultants since 1991. She has over 36 years total experience in the travel service and management industry including corporate, leisure, international, group, and incentive travel arrangement. Her style is smooth and efficient, ideal for the fast-paced traveler or travel arranger. She has been responsible for some of ETC's largest corporate accounts and has proven to be extremely successful in serving both their domestic and international corporate travel needs. She was born in New York then before coming to work at ETC Travel spent 11 years in California as a travel consultant and manager refining her technique in both the corporate and leisure world. What she loves best about her career is learning about new places and unique travel experiences from her clients and friends. She loves spending time with her husband and daughter, going to the theater, concerts, sporting events, going out to dinner and discovering new restaurants, wine tasting, movies, hosting dinners and barbecues at her home in Kirkland Washington, and of course she loves to travel. She has seen much of the world in her travels which include anywhere from the West Indies, throughout Europe, Mexico, Fiji, most U.S. domestic cities including Hawaii, and both the U.S. and British Virgin Islands. She travels to Italy to visit her sister and niece, and New York to visit more of her family. Also on her list of favorite places is the California wine country and Mexico for the fun, sun, and amazing people.
Rosalinda
Travel Consultant
This corporate travel specialist has spent all of her 18 years in the travel industry assisting the corporate traveler. She also occupied the position of corporate department supervisor for a number of years. She has the special ability to ensure that her traveler's request is handled with the utmost of care from start to finish. Her attention to detail is remarkable and the travelers trust that when their request is made it will be done right, every time. Before working at ETC, Rosalinda worked at AST Travel as a corporate consultant then in US West's travel department. She loves the traveling opportunities that come along with her work. Her favorite place to travel is Europe, especially Italy because she has family there and she enjoys the history. Her other travel ventures include New York, Denmark, Japan, Hawaii, Florida, Mexico and California. In her spare time she enjoys gardening, remodeling, and spending time with her wonderful children and grandchild. Rosalinda grew up in Seattle, WA and currently resides in Renton, WA. Her education includes, Rainier Beach HS, 1 year at Loyola University in Rome, and 2 years Seattle University. Her future travel plans include visiting Italy, again of course, and Mexico.
Mary
Travel Consultant
Mary has joined our team as a Leisure Travel Advisor and backs up our corporate agents as well. Her eighteen years of work experience has given her many years' worth of opportunities to grow into a perfect Leisure Travel Advisor. She has enjoyed interacting with our clients and loves researching and forming the perfect vacation. Mary's hardworking, motivated, customer service-oriented and she's an excellent addition to our team. She has had the opportunity to travel to and live in some of the most beautiful areas in the country including Alaska, Montana and Vermont and is looking forward to an upcoming trip to Mexico. In her free time, you can find Mary outside with her family hiking, backpacking and camping, enjoying all the beauty our great Pacific Northwest has to offer.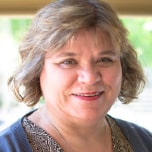 Jana
Accounting Manager
Jana is the accounting Manager at ETC and joined the team in September of 1997. Before coming to ETC, she was the Accounting Manager for another independently owned agency in Seattle for 10 years. Prior to her career in travel, she worked in the banking industry in mortgage lending and residential/commercial construction. Jana graduated from Shorecrest Highschool and has taken several college courses over the years to sharpen her skills. Jana enjoys all aspects of her job, which are many, as well as the great people she works with. She especially likes working with our accounts and helping them with their reporting needs. Jana also claimed, "The opportunity to travel is an added bonus" when talking about the perks of her job. Jana has never been anywhere she didn't like. Some favorite places include, Italy, the Great Barrier Reef in Australia, Hawaii and visiting family in the Keys. Last fall she took her mom to Europe for a 2 week whirlwind trip. Besides travel, Jana also enjoys antiquing, needlepoint, reading and gardening. She is active in her church, the local Everett Film Festival, and 2 needlework guilds. Jana lives in Everett with her son and their Cocker Spaniel, Morocco Mole aka: Rocko.
Kelli
Travel Consultant
Kelli is our newest addition to ETC. After 18 years in the insurance industry, she decided to make a change and found herself a new career in travel. She held several roles at Mutual of Enumclaw Insurance, including Customer Service Team Lead and Trainer, and most recently Claims Adjuster. She is used to a fast-paced work environment and has been highly praised for her exceptional customer service. She's excited to put those skills to use at ETC. Prior to starting her career as a travel agent she's enjoyed trips to Canada, Mexico, two Caribbean Cruises and 11 US states, including her favorite: Hawaii. She is looking forward to an upcoming trip to New Orleans and the possibility of additional travel once she lays some roots in this industry. In her free time, she enjoys rooting on her High School son's Football and Baseball teams, going to the theatre with her older son, going out for dinner and darts or karaoke with her husband and friends and camping with her immediate and extended family. During her rare down-time you will likely find her nose buried in a good book. Kelli has really enjoyed getting to know our clients and their needs and looks forward to continuing to build those relationships in order to better serve them in the future. Please help us welcome Kelli to the ETC family.